G7 countries' corporate emissions reduction targets are only ambitious enough to limit the global average temperature increase to 2.7°C above pre-industrial levels.
According to a new study published by CDP, a climate research provider and environmental disclosure platform, and management consultancy Oliver Wyman, the numbers fall far short of the Paris Agreement's 1.5 °C ambition needed to avoid the most significant effects of global warming.
The analysis for the report was conducted using CDP (formerly known as the Carbon Disclosure Project) temperature ratings, which are calculated by comparing the projected rate of change in corporate emissions, based on publicly disclosed targets, with science-based global warming trajectories.
CDP is one of the founding organizations of the Science Based Targets initiative (SBTi), a leading organization focused on aligning corporate environmental sustainability action with global goals for limiting climate change, which helps companies set science-based emissions reduction targets, and assesses the alignment of targets with global climate goals.
Recently, the SBTi has tightened its criteria for approving climate targets, so that it only accepts targets aligned with its 1.5 °C warming ambition, and has also launched a Net Zero Standard to assess and certify companies' commitments to achieve net zero emissions.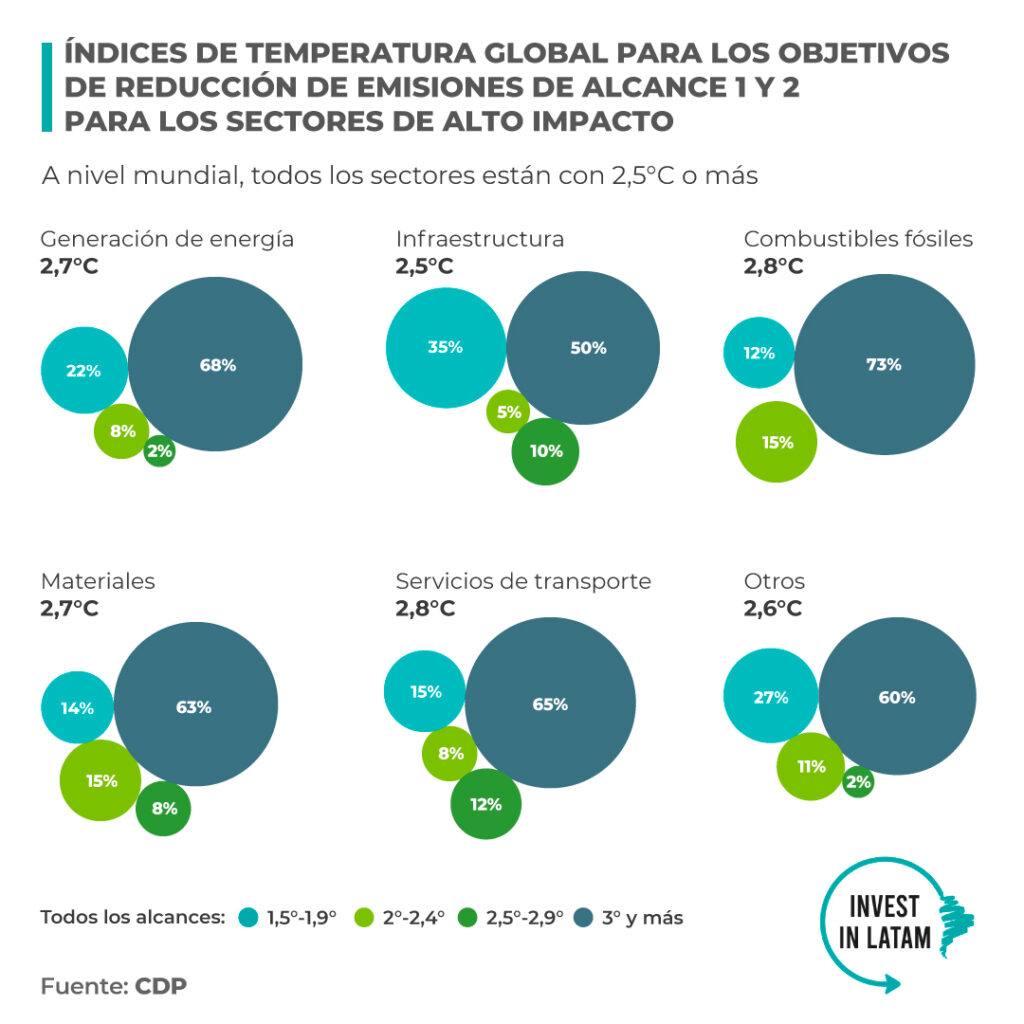 You may also be interested in > UN: "Gender Equality will not be Achieved in the Next Two Centuries"
Data Report
According to the report, although a growing number of companies around the world are setting science-based climate targets, reducing the temperature rise implied by corporate emissions, "not enough companies have adopted target setting and those that have are nowhere near ambitious enough in their emissions reduction plans."
Moreover, those that have set targets, many only cover Scope 1 and 2 emissions, and do not cover Scope 3 emissions in the value chain, which often represent the most significant part of companies' emissions footprint.
The report reveals that the temperature increase for the corporate emissions targets of all G7 countries is above the 1.5°C threshold: Germany and Italy have the lowest implied increases, at 2.2°C each, while the United States, Japan and Canada rank the worst, with implied increases of 2.8°C, 2.8°C and 3°C, respectively.
According to the study, 76% of Germany's corporate emissions are covered by science-based targets, compared to 24% in the United States and only 4% in Canada.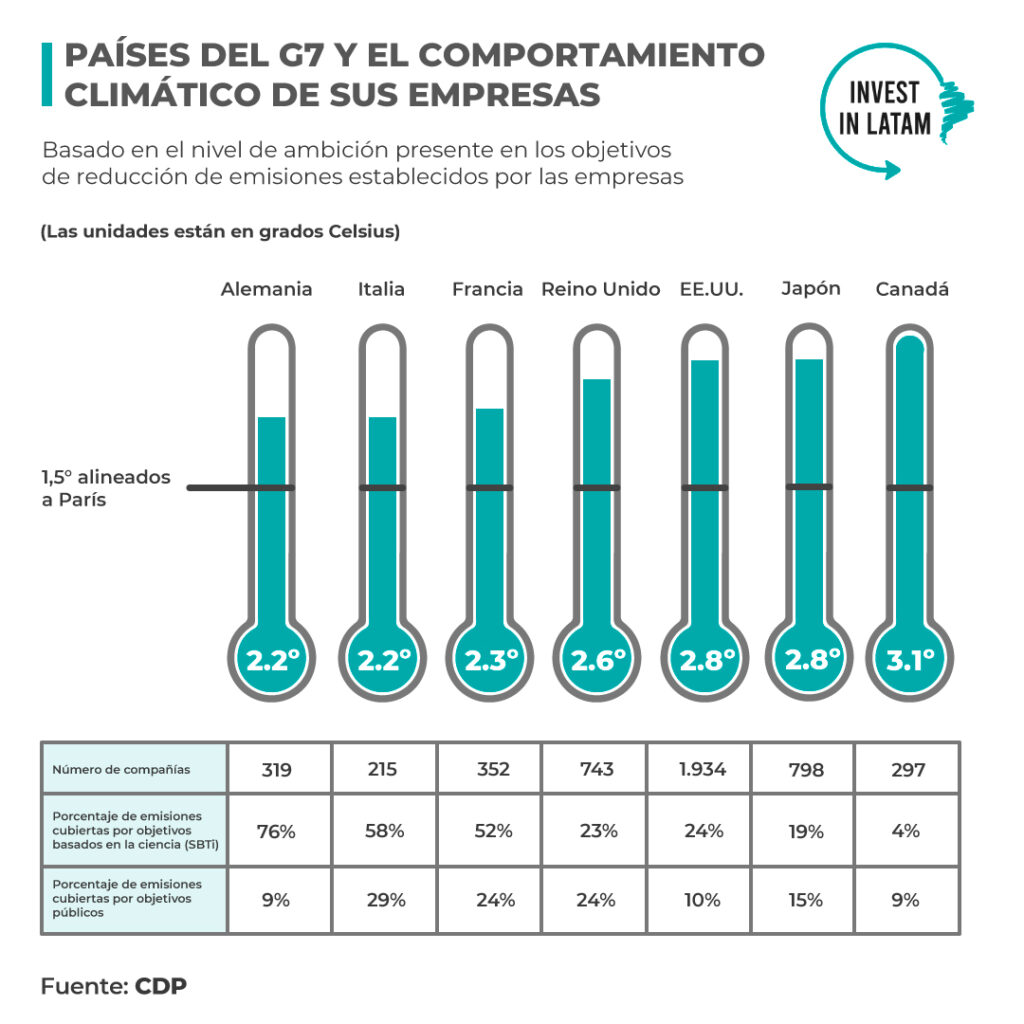 By region, Europe is the closest to aligning with the Paris Agreement targets, with European companies generally aligning with a 2.4 °C decarbonization pathway. Europe saw an 85% increase in the number of companies with science-based targets last year, leading its aggregate corporate temperature rating to decrease by 0.3 °C since 2021.
North American companies are on track to reach 2.5 °C, while Asian companies are on track for 3 °C.
The report also highlighted the sectoral effects driving the differences in implied temperature trajectories between regions. One of the most pronounced differences was in the power generation sector, which is on a trajectory of 1.9 °C in Europe, compared to 2.1 °C in North America and 3.0 °C in Asia. Similarly, the infrastructure sector in Europe is on a 2.2°C trajectory, compared to 2.3°C in North America and 3.0°C in Asia.
To access the report in pdf format, please click here